As a Drill instructor when I first joined the Air League in 1970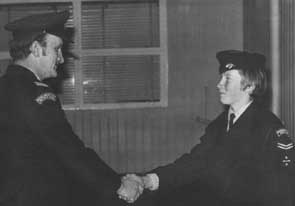 Making plans for the day's activities.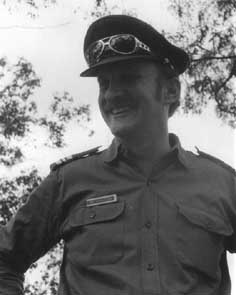 Taken during the various camps held throughout Victoria
I was very thrilled to be asked to present my son Graeme with his Sergeants stripes.
His Grandfather below makes an Embroided Air League Badge.
Himself an old WW1 & WW2 digger.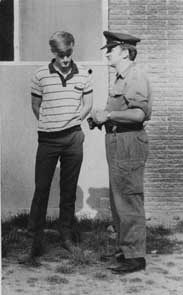 Taken during the various camps held throughout Victoria